Fall has officially arrived, and at Shortcake's northeast HQ that means the air is crisper, the leaves are changing, and lots of fun holidays are around the corner.
Autumn's bold colors and natural beauty make it the perfect season to photograph outdoors, especially with your little ones.
I've gathered 5 helpful hints on ways to capture this lovely season, and how you can get some great shots of your child embracing fall in all its splendor.
1) Timing is Everything
If you're shooting outside, the time of day can make or break a photography session - especially in the fall. The best time to shoot? The golden hours. These are the times directly after sunrise and before sunset. They lead to softer colors and better natural light compared to when the sun is higher in the sky. Shooting at these times will avoid contrasting highlights and shadows, and add warmth and dimension to your photographs.
2) Color-Coordinate
Fall is all about color! Capture your child's beauty and autumn's vibrancy all in one shot. Color-coordinate your photos strategically by choosing outfits, backdrops and props that balance each other's colors. Another tip: if you're outside, try shooting on a day with a clear, blue sky. Leaves and foliage will look even more bold compared to the contrasting crystal blue sky above.
3) Bring in the Backdrop
Create your own home photography studio and shoot in front of a festive backdrop! Backdrops are an easy (and cheap!) way to mimic the staged, professional photos you would receive in a studio. Better yet, DIY backdrops are a creative and personable alternative to standard studio backdrops. Here are a few ideas to help you get started…
Start simple, with an effortless white sheet or even a solid colored wall, and string some garland or stage props to give your photos that "studio" feel.
Feeling ambitious? Get crafty and try your hand at a more innovative backdrop! Playful streamers, leaves, ribbons, colored fabrics and more can add a sense of imagination and personality to your photos. Need some inspiration? Pinterest has got you covered with hundred of DIY backdrop ideas (complete with directions).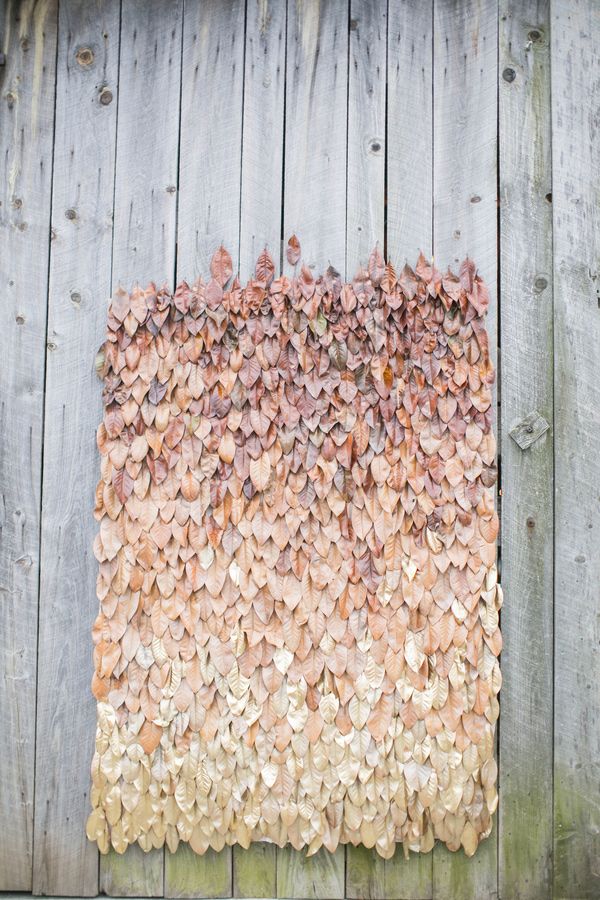 4) Set the Stage
Just like backdrops, you can use simple props to enhance your photographs. Whether you're shooting outside or indoors, props can help set the tone of your images, and can also encourage playfulness from your subject. For Fall photo shoots, choose props associated with the season: pumpkins, hay bales, leaves, wagons, etc. But be careful - you don't want to get "prop happy!" Objects should be used to enhance your photographs, not to distract or take away from them. Set props up strategically, and use minimally to get the best results.
5) Have Fun!
Last but not least, let your kids be just that…kids! Your best photographs will come naturally. Let them explore their surroundings, touch their props, and play. Allowing them to have fun while they're shooting will result in some beautiful candids that capture your child's true personality. What more could you ask for?
—
What are your favorite fall props and backdrops? Share in the comments to help and inspire your fellow newbie photographers.
xo,
Coralee
--
Shortcake Albums is a custom photo album design service. Simply connect your digital photos or social media accounts, and our team of professional album designers will do all the work - sorting and organizing all your images and text, selecting the best photos, and laying them out into a custom book of your most special memories and moments.
From premium wedding albums to family yearbooks, baby albums, and more - you can enjoy your family memories again. Order your album at www.shortcakealbums.com.